Denkasinki Co., Ltd. is located in Matsuyama, Ehime-pref., Shikoku island of Japan.
Matsuyama is one of the oldest cities with almost 3000 years of history, facing Setouchi Sea where is, like Mediterranean Sea, substantially suitable place for solar PV.
Here in Matsuyama, we have continuously improved Installation Quality of solar PV system. Additionally from 2014, we have been operating our own manufacturing plant.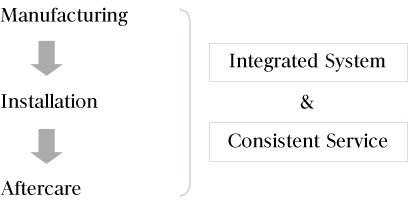 Thank you for being interested in our site.
Please feel free to contact us on any kind of PV business.